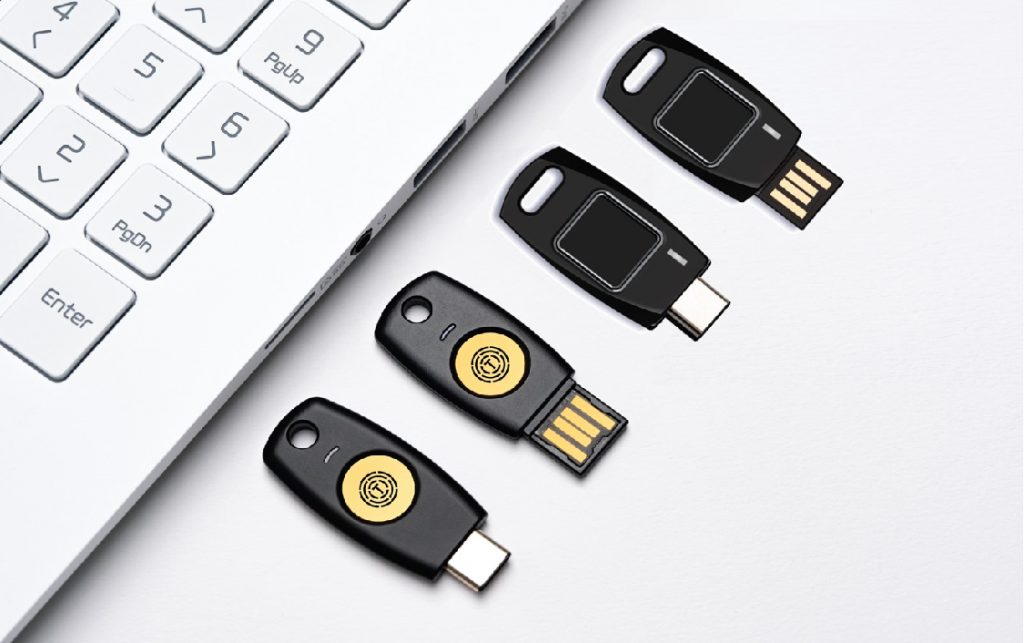 Descriptions
TrustKey Solutions Security Keys are USB hardware token made for FIDO authentication. Certified with the new FIDO2 standard, Keys provide the benefit of fast login and a strong protection against phishing, account takeover as well as many other online attacks. Moreover, Security Keys are compatible with all the major web browsers where WebAuthn is implemented, and works seamlessly on many online services like Google, Dropbox, Facebook, Twitter, GitHub and many more. TrustKeys are the industry's best security keys that enable strong Multi Factor Authentication (MFA) and Passwordless Authentication.
Feature
Public Key and Private Key Encryption based on FIDO2 provides stronger protection
World's first and only FIDO2 Level 2 certified security key (B Series)
Resident Key : Up to 150 support
Multi-protocol support: FIDO2, U2F, TOTP, HOTP
Extended authentication options :

– 2nd Factor : Password + PIN
– Multi Factor : Passwordless + Fingerprint

Microsoft Azure AD support
TrustKey T Series Touch-based
T series keys support strong authentication for fast and easy login. Public Key Infrastructure is used to provide the best tool to protect phishing attacks.
Based on the same development platform as B Series
Multi-protocol support : FIDO2, U2F, HOTP, TOTP
Supports Resident Key: 150 Max.
Supports USB-A and USB-C
Security Features
Secure Boot
 Secure Storage
High-Speed TRNG(25Mbps): FIPS140-2 Standard
 Compliant
OS·Browser Environment
Supported OS

Windows, macOS, 

Linux, 

iPadO

S

, 

Android

, Chrome OS, etc.

Supported Browsers

Chrome, Edge, Firefox, Safari

, Whale, Brave.